The NYTimes.com has an article on an exhibition of color phtographs, from the Depression Era, at the Library of Congress. The Print and Photographs Division of the LoC published 'Bound for Glory', a book of photographs from which this exhibition is extracted. Most, 164,000, of the photos from the Farm Security Administration-Office of War Information Collection are in black and white, but some, 1600, are in color. The color photographs' artistic value seemed to have been in question. This issue is still present today in the criticism of photography. As far as color goes, I love the limited color palette of kodachrome. I would love shot some that film stock.
There is a slideshow on the NYTimes.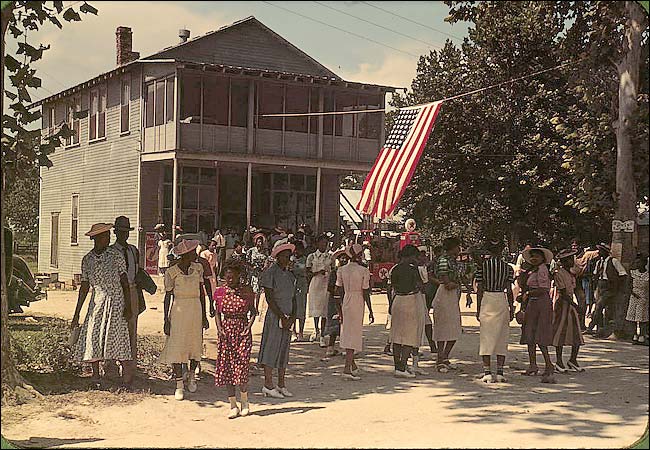 I really like this image. It reminds me of rural Haiti. The photgrapher is Marion Post Wolcott. A biography can be found here.
The library of the University of Miami has some pages, 'for teachers and students', about of the FSA-OWI photographs in Florida. Marion Post Wolcott consciously portrayed class difference in America. While in and around Miami, she photographed blacks, migrant workers, their living conditons and Miami Beach and its fancy offerings.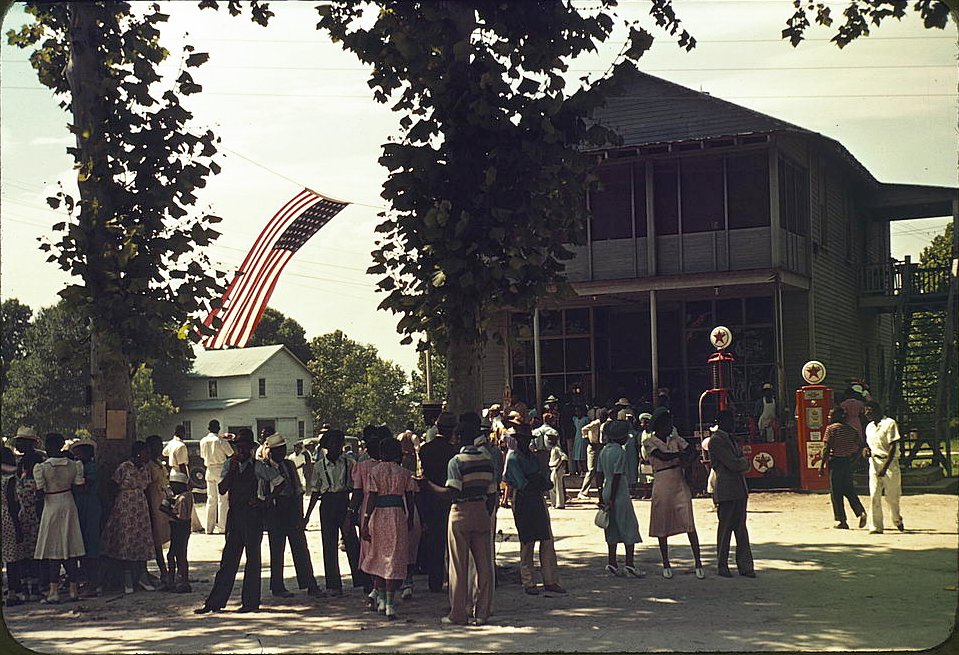 The rights of these images are administered by Library of Congress, Prints & Photographs Division, FSA-OWI Collection.